TPO & EPDM Single Ply Roofing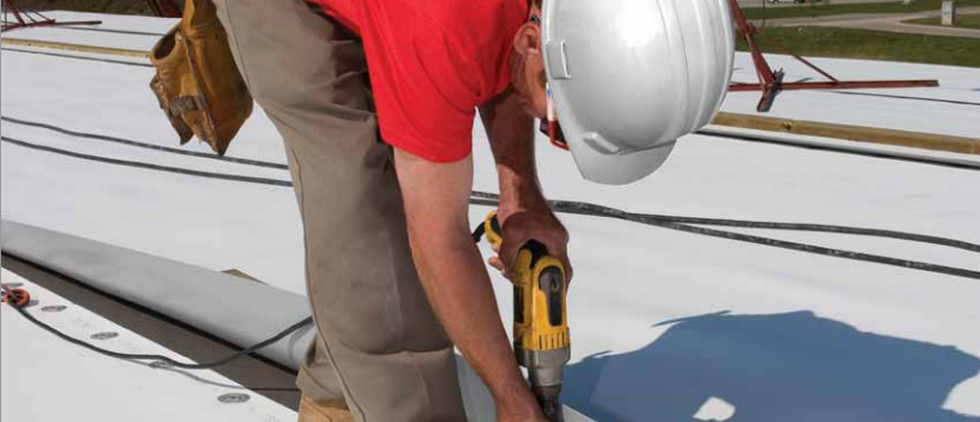 TPO Roofing
Thermoplastic single-ply roofing membranes are among the fastest growing commercial roofing products and have gained broad industry acceptance for their many performance and installation advantages.
As demand increases for heat-reflective and energy efficient roofing systems, thermoplastic polyolefin (TPO) single-ply roofing membranes continue to provide exceptional resistance to ultraviolet, ozone and chemical exposure.
EPDM Roofing
Durability, design versatility and installation ease are among the many reasons Ethylene Propylene Diene Monomer (EPDM) has been the most popular material for both new and reroofing of low-slope roofing applications.
EPDM offers a quick, clean, inexpensive solution able to be installed in a wide range of temperatures. EPDM roofing systems provide excellent UV and weather resistance as well as sheet flexibility and high elongation.