Clay & Concrete Roofing Tile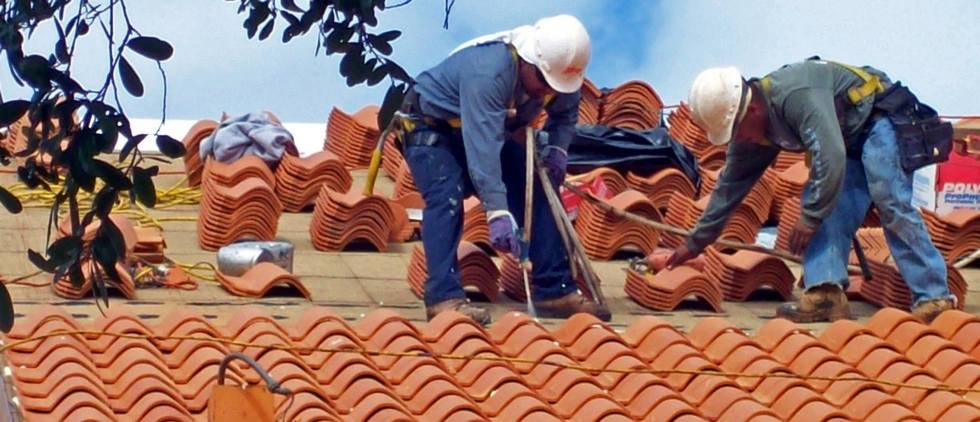 Lifetime Tile Roofing
Clay and concrete tile roofs are one of the most cost-effective choices due to their long lifespan — 50 to 100 years or more. Both concrete and clay tile outlast other roofing materials, with manufacturers offering warranties from 50 years to the life of the structure. In fact, in Asia and Europe, many structures with clay roof tiles have remained intact, functional and beautiful for centuries.
For those wanting the appearance of a tile roof but not the high cost, there are now beautiful, long-lasting, and economical concrete roofing tiles. In the middle of the 19th century, in Bavaria, a mixture of cement, sand and water was first used to form roof tiles out of concrete. Many homes built with these first concrete roof tiles still stand, proving their durability.
In the early 1900s, coloring was first added to concrete roofing tiles in Europe to simulate the appearance of clay.
Roof tiles now come in many colors, shapes, and sizes. In fact, with modern innovations, concrete and clay roof tile manufacturers can produce tiles to suit any architectural style, from authentic Spanish and Mediterranean to New England Colonial, historic, or contemporary. Roof tiles can be flat or round, simulate wood shakes, or seek to replicate centuries-old roofing materials. The possibilities are virtually limitless.
Safe concrete and clay tiles are Class A fire rated and resistant to damage from hail and high winds, typically achieving a minimum of a Class 3 hail resistance rating. Concrete tiles can endure winds in excess of 125 miles per hour that would strip off most other roofing materials. Testing has also shown concrete tile roofing systems can exceed current seismic load requirements for building materials.
Tile roofs offer an affordable and economical alternative to Asphalt, especially when considering their life cycle cost.